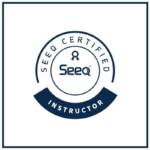 We are pleased that Werusys GmbH & Co. KG is the first partner to present an officially certified Seeq® trainer.
Congratulations to our longtime employee Thorsten Vogt.
In order to be certified as a Seeq Trainer, the levels "User" and "Super User" must be completed first. Already last year two of our employees were successfully certified as "Super User". Further employees will soon complete this level as well.
In addition, an official training had to be accompanied by Seeq, during which any questions that arose had to be answered. In the end, Thorsten took over completely official Seeq training and was accompanied by Seeq engineers. Thorsten was able to clearly explain concepts, work through the contents together with the group and competently answer the most challenging questions at all times.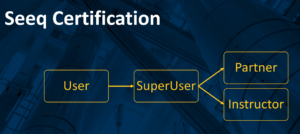 Thorsten conducted an exemplary Seeq Advanced Training this week. He went "beyond mathematics" and also discussed techniques that promote continuous improvement and digital transformation, from scaling across different assets to promoting collaboration between different roles within an organization.
Due to the great success we can now support Seeq in meeting the high demand for training in Germany and Europe. Werusys is now able to provide Seeq training and to train and certify other teams. This way Werusys has proven its professional competence in data analysis at customer sites and has also proven its ability to pass on the use of the Seeq tool to the customer.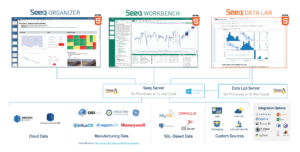 After 25 years of supporting our customers in the development, installation and operation of real-time infrastructure, we strive to bring the benefits of Big Data insight and analysis to every customer. We love the challenge of solving business problems on vast and complex data sets. Without the right tools and methods, this can be a problem. This is why we are working with Seeq to strengthen our CRISP-DM methodology. To put it another way: "Data Analytics is the power and Seeq is our sword". This makes it possible to search, filter and evaluate the data. Werusys has extensive experience and understanding of the company's operational data platform. In combination with Seeq's advanced analytics solution it is a natural extension that will improve the digital transformation of the customer's processes. Our Python developers are also able to support our customers and partners in using Seeq Data Labs.
For more information see our Seeq Page or  the Seeq Homepage.