Werusys and Seeq are collaborating to deliver advanced analytics solutions
Werusys, a leading service provider in Germany, and Seeq, a Gold sponsor of PI World EMEA, will partner to deliver advanced analytics solutions to their customers. The goal of the partnership is to accelerate digital transformation and harness the capabilities of advanced analytics to deliver greater operational efficiency and deeper insight across the organization.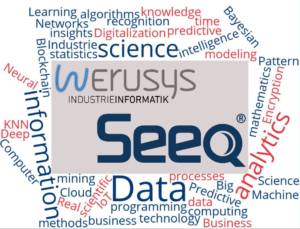 Werusys has extensive experience and understanding of the enterprise operational data platform. Combined with Seeq's advanced analytics solution, it is a natural extension that will enhance the digital transformation of customer's operations.
Seeq and Werusys
Werusys CEO, Kai Weber, views Seeq as a best-in-class software technology enabler to the PI Platform that will augment Werusys' solutions suite to their customers. "After 25 years helping our customers to develop, install and operate real-time infrastructure our new mission is to bring the power of big data insights and analytics to every customer. We love to solve business problems on ridiculously enormous and complex data sets, but if you don't have the right tools and methodology you have yourself a problem. That's why we partner with Seeq to empower our CRISP-DM methodology. To say it in other words, Data Analytics is the power and Seeq is our sword," said Weber.
"Solution providers like Werusys are critical to the delivery of Seeq. Our customers rely upon the experience and expertise from partners like Werusys to enable advanced analytics solutions that deliver insight and drive results," highlighted Will Knight, Head of Partner Sales for Seeq.
Werusys and Seeq chose the timing of the announcement to coincide with OSIsoft's User Conference, PI World EMEA. With many joint customers attending PI World and both of their company's commitments to the PI platform from OSIsoft, it was a natural opportunity to highlight the capabilities that they bring together.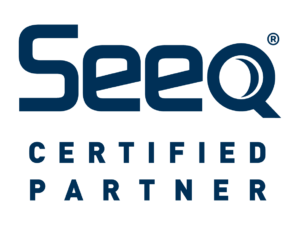 Historian & process engineer focused:
Seeq is an advanced analytics solution for process manufacturing data. With Seeq, you and your team can work together to analyze data and publish insights from OSIsoft PI, Honeywell PHD, GE Proficy, and other historians. By leveraging recent innovations in big data and machine learning technologies, Seeq makes any type of analytics faster. The result is shorter times between investigation, decision making, and impact, plus predictive analytics to address issues before they occur. And with Seeq's publishing features, employees across the organization get access to the insights they need to deliver continuous improvements in quality, yield, and asset availability metrics.
Senior audience & any data source focused: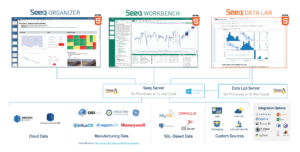 Seeq is an advanced analytics solution for process manufacturing data that enables organizations to rapidly investigate and share insights from data in historians, IIoT platforms, and database web services—as well as contextual data in manufacturing and business systems. Seeq's extensive support for time series data and its inherent challenges enables organizations to derive more value from data already collected by accelerating analytics, publishing, and decision making. With diagnostic, monitoring, and predictive analytics powered by innovations in big data and machine learning technologies, Seeq's advanced analytics solutions help organizations turn data into insights to drive process improvement and increase profitability.
To learn more about Werusys, please visit werusys.de. For more information about Seeq, please visit www.seeq.com.
About Werusys
Werusys industrial information technology is a leading IT service provider in the field of production, information and management systems. The company was founded in 1995 by Kai Weber. From the beginning, the design, development and support of open IT infrastructure solutions built the foundation of the company philosophy.
For additional Informations visit www.seeq.com.
Seeq System Integrator
As a partner of Seeq we help you to gain new insights into your data with the help of the data analysis tool and to profit from it.
Data analysis with SEEQ
After 25 years of supporting our customers in the development, installation and operation of real-time infrastructure, our new mission is to bring the benefits of Big Data discovery and analysis to every customer. We love to solve business problems on ridiculously huge and complex data sets, but if you don't have the right tools and methods, you have a problem yourself. That's why we're working with Seeq to strengthen our CRISP DM methodology. To put it another way: "Data Analytics is the power and Seeq is our sword". So that it is possible to search, filter and evaluate the data.
Productivity is being able to do things that you were never able to do before (Franz Kafka).
In the current hype about predictive analytics, machine learning and data science, solutions for the real challenges of an analytics-driven company are missing.
Take advantage of the expertise of your current employees. Support collaboration and knowledge capture to promote the exchange and reuse of analysis tasks. And the ability to quickly share insights with the people they need to quickly improve results.
Seeq solves all these and more problems for your business. Seeq applications enable the entire lifecycle of advanced analytics, from initial connection to data to insight into improving business and production results.
Seeq Trainings
We are pleased to announce that Werusys GmbH & Co. KG is the first partner to present an officially certified Seeq trainer. With the official certification we can now support Seeq to cover the high demand for training in Germany and Europe. This enables Werusys to conduct Seeq trainings and to train and certify other teams. In this way, Werusys can now prove to customers not only that they are technically qualified to analyze data, but also that they can pass on the use of the Seeq tool to their customers.
To book a Seeq training call us or send us an email. Seeq training can be conducted on-site or remotely.
Seeq and OSIsoft PI System
Whether deployed in the cloud or on-premise, Seeq quickly connects to OSIsoft PI System data archives to provide a single view across one or more PI Systems. Seeq users can then cleanse PI System data, perform calculations and analyze it, including the context of relational data sources such as MES, batch and other applications, to diagnose and predict problems and share their findings across the organization. Through real-time collaboration and deeper insights, Seeq enables organizations to improve quality, availability and yield metrics.
Seeq also integrates with all components of the PI System platform. This includes integration with Asset Framework (AF) for asset analytics and relative asset viewing, as well as event frameworks and PI messaging. The combination of Seeq and the PI System combines an exceptional data infrastructure platform with innovations in advanced analytics for faster time to data-based decisions.
Seeq Advanced Analytics enables OSIsoft PI System customers to quickly find, share and leverage insights to get even more value from their data. Seeq is advanced analytics for the OSIsoft PI System, including asset framework, event framework, PI messages, data archive and other features. Seeq combines advanced trending and data visualization with Google-like search, data cleansing and the ability to quickly create and manipulate data objects representing batches, machine states or other time periods of interest. In addition, Seeq is browser-based, so it can be accessed from any workstation, with results easily shared in real time with colleagues anywhere. Finally, Seeq connects to data from any source, including SQL Server and production systems such as MES, batch, LIMs, EAM, and others for contextualization of sensor data in the Historian.
Advice and contact
For further information and a consultation, simply contact us:

werusys
Institut für angewandte Systemanalytik und
Industrieinformatik GmbH & CO. KG
Morsestraße 4
50769 Köln
Tel.: 0221 97 03 48 – 0
Fax: 0221 97 03 48 – 48