Kaiser-Wilhelm-Ring 40, in the heart of the city of Cologne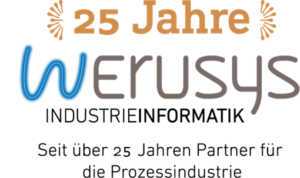 We, Werusys Industrieinformatik, are moving! After 25 years in the north of Cologne we are moving to the city center of Cologne. We hoist the sails to take advantage of the upcoming wind. We are moving to the Kaiser-Wilhelm-Ring, 50672 Cologne. A renowned business address in a top location.
"Opportunities multiply when you seize them. " (Sun Tzu)
Directly in front of the door a wonderful park with various fountains, including the subway stop and the parking garage. In accordance with the new requirements, our new rooms are air-conditioned to provide our employees* with pleasant conditions even on the often very hot days. A special highlight of our new location is the offer of a "gentlemen's room", which has only kept its name from the old days. However, the Gentlemen's Room has retained its functionality from the early 20th century in order to discuss confidential matters in the style of a British club in a unique and pleasant atmosphere. It could not be better.
At our new location, we have taken the opportunity of a modern office solution. All workstations are designed to be flexible, so that there is always the possibility to work on-site in the office as well as mobile. Thus our employees are able to support us and our customers at any time and any place.
At the same time this creates time for further training, leads to a high motivation and a smoothly functioning alternative in times of crisis, which we can already confirm at this point in time.
Especially IT is about to revolutionize the working world. Studies already prove that flexible forms of work are up to three times more profitable than conventional ones. New technologies offer fascinating new possibilities, such as the "Virtual Office", which gives us the feeling of being in the office from the home office, interacting with colleagues and being able to get in touch personally.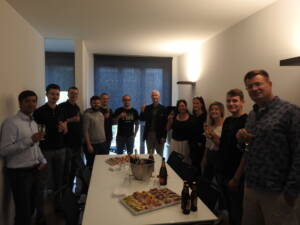 Since our company is experiencing a constantly increasing demand, it is important to employ well trained personnel. We are in the fortunate position of being able to count on a highly qualified team. This year several of our employees could celebrate their computer science degree at the RWTH Aachen. In the fields of artificial intelligence and machine learning we can rely on the long-standing expertise of three physicists with doctorates. Furthermore our team consists of experienced computer scientists, data analysts and certified OSIsoft/SEEQ specialists. In order to secure our next generation and to continue to meet the high demands of our customers, we are currently training three apprentices. They are completing their training in the form of a dual study of applied mathematics and computer science at the FH Aachen.
We are also particularly pleased that our team consists of men and women, which leads to a consideration of tasks from all perspectives. Due to this diversified background of highly qualified employees, we are able to offer our customers the best possible solution for almost any task.
25 years and still not a bit tired. Just like when we look back on the many years we have spent together. Sure, a lot of work lies behind us and also in front of us, but we will continue to accept this in the future as a team, with lots of fun, mutual inspiration and also competition. We are looking forward to at least another 25 years of Werusys, Institut für angewandte Systemanalytik und Industrieinformatik GmbH & Co KG.
*** Translated with www.DeepL.com/Translator (free version) ***