Industry Forum Data Analytics
This event offers attendees the opportunity to learn first-hand about the value Seeq offers, get an overview of the technology and how it can be used in their plants. There will also be the opportunity to meet Seeq's certified partner and network with colleagues from the process industry.
Secure your place
Register now!
Thursday, 17 March, 2022
Marriott Hotel Cologne | Cologne| Germany
10:00 – 18:00 CET
Industrial Intelligence with Seeq
Main benefits for the participants:
Hear from end users how they have used Seeq and the impact it has had on their business.
Learn about Seeq's technology overview and about no-code, low-code and data science applications
Discover how cloud technology can be used to easily equip engineers with the Seeq analytics suite
Explore how self-service analytics can be applied in your facility
Agenda
09:30 – 10:00 | Arrival & Coffee
10:00 – 10:30 | Welcome
10:30 – 11:00 | P1: Presentation Seeq/Werusys
11:00 – 11:30 | P2: Use of ML capabilities
11:30 – 12:00 | P3: Celanese (Gantt chart, GraphDB)
12:00 – 13:00 | Lunch & Networking
13:00 – 13:30 | P4: Celanese (Notifications in Seeq, Filling)
13:30 – 14:00 | P5: Grace (SQDIP)
14:00 – 14:30 | P6: Asset Trees: Basis for structure-oriented analyses
14:30 – 15:00 | Coffee Break
15:00 – 15:30 | P7: Using the Cloud
15:30 – 16:00 | P8: Asset-based Pricing
16:00 – 16:30 | Summary
16:30 – 18:00 | Conclusion & Networking
Seeq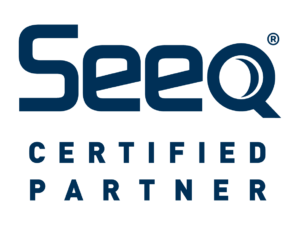 Werusys has extensive experience and understanding of the company's operational data platform. Combined with Seeq's advanced analytics solution, it is a natural extension that will enhance the digital transformation of the client's operations.
As a Seeq certified instructor, we are able to support Seeq in meeting the high demand for training in Germany and Europe. This enables Werusys to deliver Seeq training and to train and certify other teams. In this way, Werusys can now demonstrate not only the technical aptitude for data analysis at customers, but also the ability to pass on the use of the Seeq tool to the customer.
Read more: Services around Seeq