The Werusys team gets additional support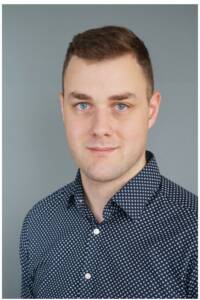 In order to continue to carry out the demanding and interesting tasks in the usual way – at the highest level – we have expanded the Werusys team with an experienced Master's graduate. With Markus Schimper, our team gets further reinforcement and can thus expand its competences and capacities.
Markus recently completed his Master's degree in Computer Science at RWTH Aachen University, where he also completed his Bachelor's degree. With a focus on data science, he is ideally qualified to support our customers as a data analytics engineer. During his master's thesis "News-related search and viewing behaviour on Wikipedia", he developed a programme for the automated linking and evaluation of several data sources. In this way, a correlation between the publication of news articles from certain subject areas and the behaviour of Wikipedia users could be proven. In addition to his Graph Database Specialist certification, Markus has already successfully completed his Seeq User certification in the first few weeks. He will soon complete the Advanced Training to be certified as a Seeq Partner Analytics Engineer.
We are looking forward to a good cooperation and many interesting projects!